When Mother Nature strikes or pumps burst, it can leave a huge, overwhelming mess in the home or commercial property. In most cases, the clean-up is beyond what a home or business owner can handle. So are there benefits to hiring a water damage restoration company in Bristol? You bet!
A professional water damage specialist can quickly dry out carpets, fabrics, and extract water using industrial-grade equipment. If there are signs of mold and mildew, an expert eradicates these substances before they get out of control. 
The benefits of having your home or office restored by a professional after water damage are numerous. How about we dive into some of them?
1. Water Damage Restoration in Bristol is FAST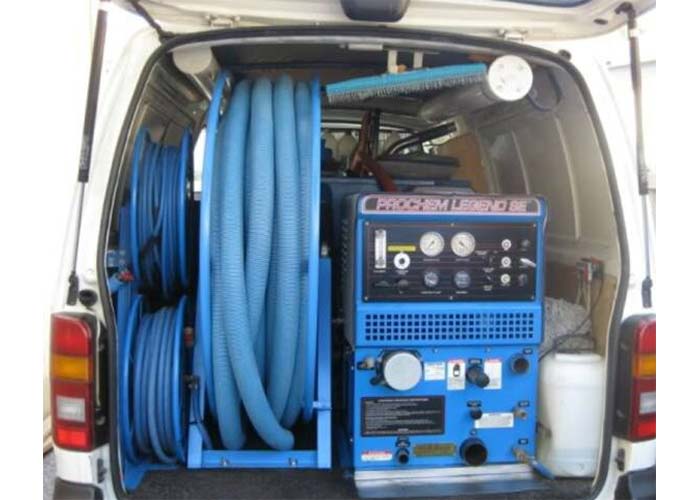 When you have a flooding problem, the most important thing to do is get the area dried up as quickly as possible. Water that sits even for a few hours can encourage mold, mildew, and algae growth and attract water-loving insects. A professional has the industrial equipment to get the area dry in record time.
2. Expert Bristol Water Damage Restoration Results in Fewer Losses 
Has water damages in Bristol wreaked havoc on your walls, floors, furniture, and other structures? If so, quick and attentive restoration services can stop further damages from happening and save you loads of money in the long run.
3. Avoid a Moldy Situation With Prompt Water Damage Restoration in Bristol
One of the most challenging elements of water damage (and dangerous) is mold and mildew growth. These organic substances need to be removed with professional-grade detergents by a licensed and insured restoration specialist. Doing so will protect your health and property.
4. Do Water Damage Restoration Specialists in Bristol Offer Up Advice?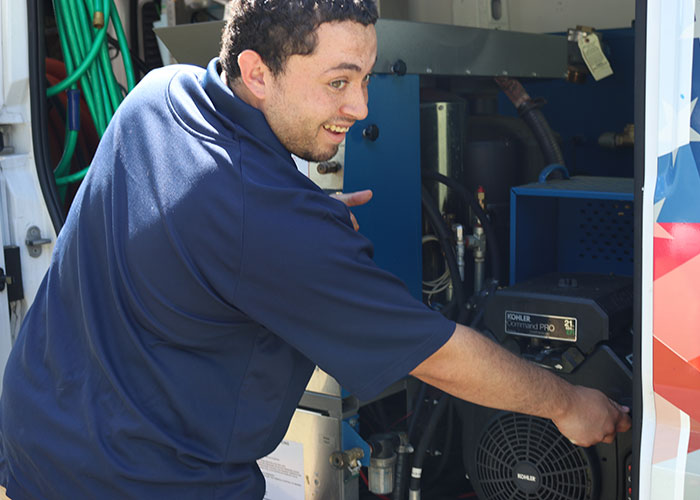 Yes! Having a professional water damage restoration expert at your Bristol property can ease a lot of your worries because they can answer your questions. Your technician will be able to offer up advice on damage repairs, whether contents should be thrown away or salvaged, and insurance-related queries.
5. Insurance Claim Assistance for Home & Business Owners
In some cases, water damage restoration companies have experts on staff who excel in filing insurance claims. If you have insurance and fall victim to a natural disaster or plumbing problem that has caused water damages, you are most likely eligible to file a claim. Your specialist will help you gather the appropriate documents to send to the insurance company, including pictures of the damages.
Having a knowledgeable source on your side when dealing with the insurance company is always wise if you want to get the most out of your claim. Even if the water damages were caused by vandalism, you should still be eligible to file a claim and have at least a portion, if not all, of the restorative work paid for.
6. Restoring Water Damaged Property With Industrial-Grade Equipment & Detergents
It might be tempting to try and restore your carpets, floors, and furniture using equipment and hand tools that you can purchase or rent from a home improvement store, but these items simply won't cut it when you have massive damages to tend to. For example, a professional restoration company will have truck-mounted equipment that quickly and effectively sucks up water making sure to remove every last drop.
Other products that aren't available to the general public are soaps and detergents that kill mold and bacteria. Unfortunately, the strength of these soaps and cleaners that can be bought in the grocery store are not strong enough to get the job done.
7. Hiring a Pro is the Healthier Option
When dealing with water damages, you expose yourself to hazardous materials like broken furniture, chemicals, and mold. It's much safer and healthier to hire a professional with the appropriate safety equipment to perform the job.
8. Bristol Water Damage Technicians Find Hidden Damages
During water damage restoration services in Bristol, there might be unseen damages lurking below the surface of your home, behind a wall, or in the basement. A well-trained technician will spot these problems and get them repaired.
9. Will Hiring a Professional Make Your Life Easier?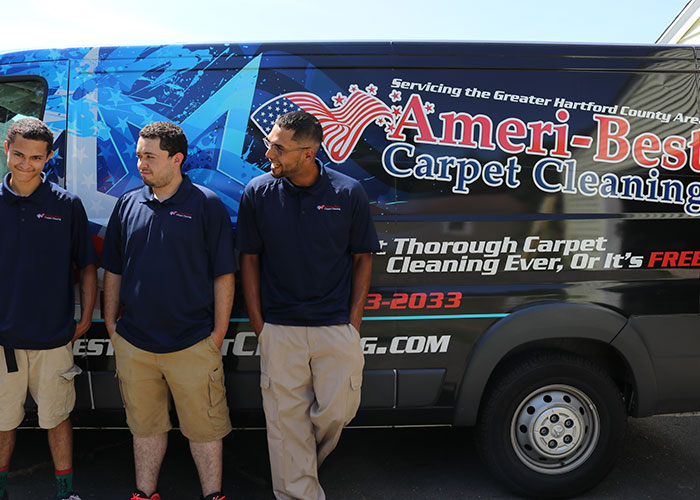 Absolutely! You have enough to worry about after water damages your property. Allow an experienced team of water damage specialists to do the dirty work for you and get your home or business back in shape.
Ameri-Best Carpet Cleaning is a full-service restoration company that has been in business for many years. Because flood and fire damages happen without warning, the company is available 24/7 for emergency service calls. They clean and restore carpets, hardwood flooring, walls, basements, contents, and more.