Have you ever asked yourself, why are carpets dangerous? This is a vital question, as carpeted floors are rarely as clean as homeowners assume! Carpet fibers often hold layers of dust, dirt, pet hair and dander, and other unpleasant debris. Additionally, walking on dirty carpets "kicks up" that dust and debris, creating airborne irritants.
On the other hand, regular carpet cleaning and care ensures a safe, hygienic interior space. Carpet shampooing and steam cleaning also offer lots of other benefits for your home! Check out some reasons why it's vital that you schedule routine carpet cleaning for your property. You can then rest assured that your home's interior spaces are clean from the ground up.
Why Are Carpets Dangerous?
To understand why carpets are often dangerous to your health, it helps to know how manufacturers make carpeting. Twisted fibers create carpet pile, meaning the part you run your hands over. A large needle pushes these fibers through the carpet underside or backing.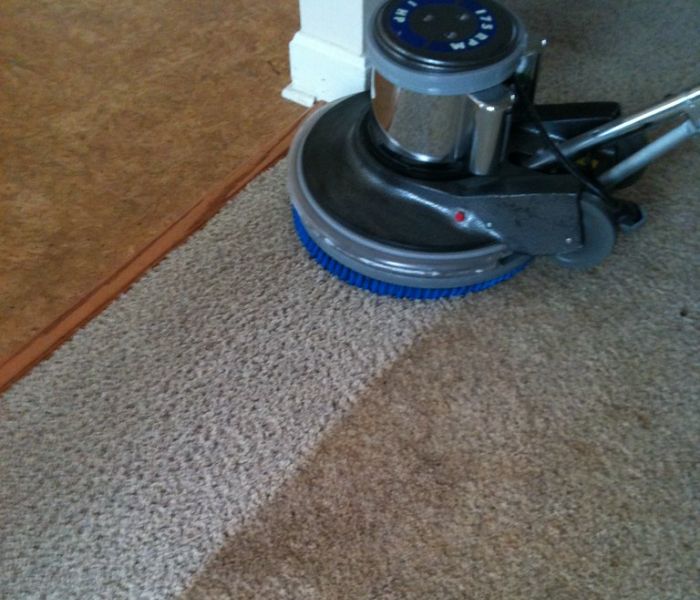 Lastly, as the needle goes back down into the carpet backing, this creates a loop. Some carpeting keeps this loop in place. However, a manufacturer might run those loops over a sharp cutting tool. This tool cuts those loops, creating what manufacturers call cut pile carpeting.
Once installed in your home, those carpet fibers attract lots of unpleasant debris including:
Dirt
Dust
Mud
Pet hair and dander
Human hair and dead skin cells
Insect droppings
Airborne pollutants
Residual cigarette smoke and ash
Pollen
Food debris
Carpet fibers even become a breeding ground for germs and bacteria and allow mold and mildew to grow and spread. Toxic gasses can even cling to airborne particles that eventually end up in your home's carpeting.
While everyday vacuuming can remove some debris, note that your household cleaning tools are often underpowered for thorough cleaning! Also, a vacuum cleaner can't kill mold, mildew, germs, and other irritants. Running a heavy cleaner over the carpeting can even push that debris deeper into those fibers.
Is My Carpet Making Me Sick?
Dirty carpets might contribute to health issues especially for those already suffering with asthma, allergies, and similar conditions. Mold, mildew, and bacteria thrive in old, damp carpets. Breathing in pollutants trapped in carpets can also affect your health overall.
Also, note that many manufacturers use unhealthy chemicals during the carpet manufacturing process. Over time, as carpets break down, they can release those chemicals in the air. Consequently, you might breathe in those chemicals and risk health concerns.
Note, too, that even the smell of mold or mildew can risk unpleasant side effects for many homeowners! Some people might experience headaches and lack of sleep when exposed to unpleasant smells over time.
Additionally, consider how these irritants might affect you if you spend time closer to the floor. For example, some people stretch out on the floor to watch movies or play with their kids and pets. Also, keeping windows closed can trap those irritants inside your home. In turn, you might breathe in even more unpleasant debris and suffer even more health concerns!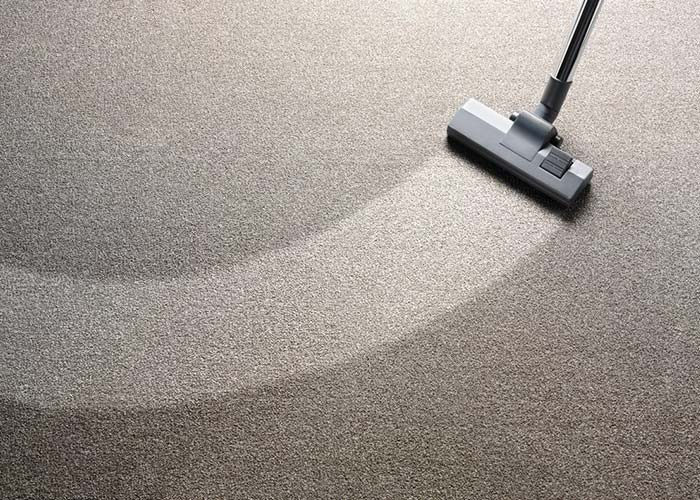 Is Carpet Safe for Health?
Despite holding all that unpleasant debris, carpets aren't necessarily unsafe for your health. For example, carpets might trap and hold dust that would otherwise end up on nearby furniture and other surfaces. Also, carpeting is typically safer than slick tile for anyone with poor balance or mobility issues!
In addition to a safer surface, carpeting also feels more comfortable under foot. Extra thick padding underneath carpeting adds to that comfort while also providing less shock than tile and hardwood floors.
Thick carpet fibers also absorb noise, a vital consideration for upstairs rooms. They also offer a warmth you won't get from cold stone tile, providing a cozy and welcoming environment in your home. Above all, carpeting coordinates with virtually every architectural style! No matter your chosen décor, carpeting is sure to enhance your home's interior spaces.
Disadvantages of Carpets
While carpeting is an excellent choice for any home, it does have some disadvantages to consider. One is that carpeting often tends to wear out sooner than tile and hardwood. Two, carpeting might show traffic marks especially around entryways and other spots with heavy foot traffic.
Also, carpeting and rugs tend to show stains and discoloration more readily than tile and wood floors. Lastly, you might notice unpleasant odors from carpeting more than any other flooring surface. These odors can result from trapped mold or mildew, cigarette smoke, chemicals, and other debris ground into those fibers.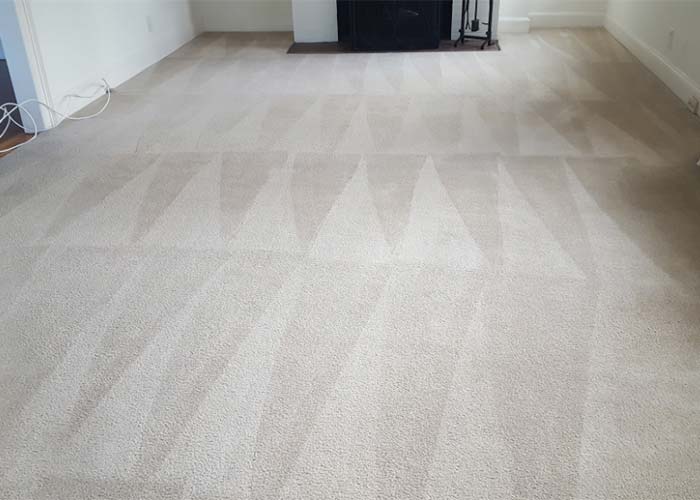 How Do You Keep Carpeting Healthy?
To keep carpeting as healthy as possible, first invest in a high-quality vacuum with a HEPA filter. This strong filter traps dust and debris that might otherwise circulate back onto carpeting during cleaning. Change the vacuum bag or empty the canister often as well.
Next, avoid getting dirt and debris onto the carpeting as much as possible! This means leaving shoes and even coats at the door. Also, keep items off the floor as much as possible, especially if they might drag dirt onto that carpeting. For example, don't have the kids just drop their school backpacks onto the living room carpet!
Additionally, investing in an air purifier is an excellent choice for any home. These trap dust and debris carpet might otherwise trap. Changing the home's furnace filter often also ensures a healthy indoor environment.
Above all, regular carpeting shampooing and steam cleaning by the pros here at Ameri-Best Carpet Cleaning are vital! We use the highest-quality equipment designed to offer a deep and thorough clean for your home's carpeting, rugs, and tile. Also, our processes lift and loosen dirt and debris your everyday vacuum overlooks.
Commercial grade detergents and deep steam cleaning kill germs, bacteria, mold, mildew, and more. Our cleaning process lifts and loosens carpet fibers, restoring its nap and creating a more comfortable feeling under foot. Regular carpet cleaning can even remove those unsightly worn areas in front of doors and along hallways. Shampooing even restores carpet colors and removes unpleasant odors!
If you've been putting off needed carpet cleaning for your home, call our trained and skilled contractors today. We start every project with a FREE inspection and price quote. We're also happy to answer all your questions about carpet care every step of the way. For more information or to get your home started with needed carpet cleaning, contact us right now!