It always happens in every carpet's lifetime; those unsightly high-traffic stains. The dark, sometimes almost black stains remain after hours of deep carpet cleaning, which still makes your carpets look dirty afterward. High-traffic areas need special attention in order to properly clean and remove stains and keep the carpet looking newer and cleaner. Ameribest Carpet Cleaning will share how to clean high-traffic areas on your carpets.
Step 1. Carpet Vacuuming Tips
Vacuuming is essential when it comes to cleaning carpets, including those high-traffic areas. Vacuuming the carpet before cleaning is important because you want to remove as much dirt trapped inside the carpet as possible before you get it wet. When vacuuming, you will want to go in multiple directions to loosen and remove most of the dirt trapped inside the carpet as possible. Vacuuming your carpets in multiple directions is a proper vacuuming technique and should be done at least twice a week to help keep your carpet cleaner longer. It will also help reduce the effects of high-traffic areas.
Step 2. Pretreat Old Carpet Stains
When it comes to dealing with those high-traffic areas, make sure you pre-treat those stains first. Mix together White Distilled Vinegar with water of equal portions. Using a spray bottle, you will want to heavily saturate the high-traffic stain with the vinegar mixture. Allow the mixture to sit on the carpet for about 15 to 30 minutes. Another pretreatment option is using a commercial carpet cleaner that is designed to help remove high-traffic stains. Before cleaning your entire carpet, you will want to tend to the high-traffic areas first.
Step 3. How to Remove Sticky Marks from Carpet
The vinegar will be able to disinfect and remove most stains. However, if you have sticky stains such as gum or other similar substances, you can use ice to remove them. Place a bag of ice on top of the sticky substance and let it set on the carpet until it hardens. The gum or other sticky substance, such as sap or syrup, is hardened from the ice. Therefore, it can be easily broken up or scraped off the carpet.
Step 4. Steam Carpet Cleaning
Hot water extraction, better known as steam cleaning, is the final step of cleaning high-traffic areas and the rest of your carpet. You can buy, rent, or hire a professional carpet cleaner if you don't have a steam cleaning machine. Using a commercial carpet cleaner inside your steam cleaner's tanks, wash the carpet. Start in the high-traffic areas. Make sure to go in multiple directions, just like vacuuming,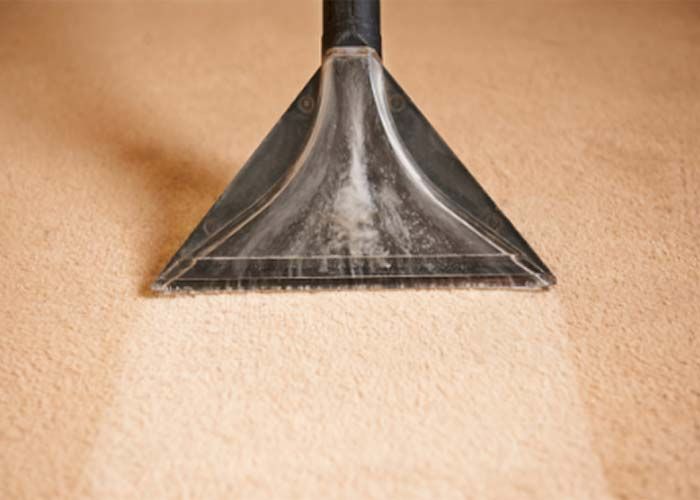 to remove most of the dirt trapped
Carpet Cleaning Services & More in Avon, Canton, Simsbury, Farmington, Southington, Plantsville, Bristol, CT & Hartford County, Connecticut
If your carpets in Greater New Britain, CT, suffer from high-traffic stains and you need help restoring your entire carpet, contact Ameribest Carpet Cleaning today!