Are you a Connecticut homeowner asking, is carpet cleaning worth it? If so, you're certainly not the only one! Carpet shampooing and area rug cleaning might run a few hundred dollars or more. In turn, homeowners often wonder if the service is worth that cost.
Obviously, every homeowner must decide for themselves if carpet cleaning in CT is worth it for their home in particular. For instance, of course you should invest in this service for heavily soiled or stained carpets. However, it's helpful to note some specific benefits to this work overall. In turn, you can decide if and when it's the right choice for your home's interior!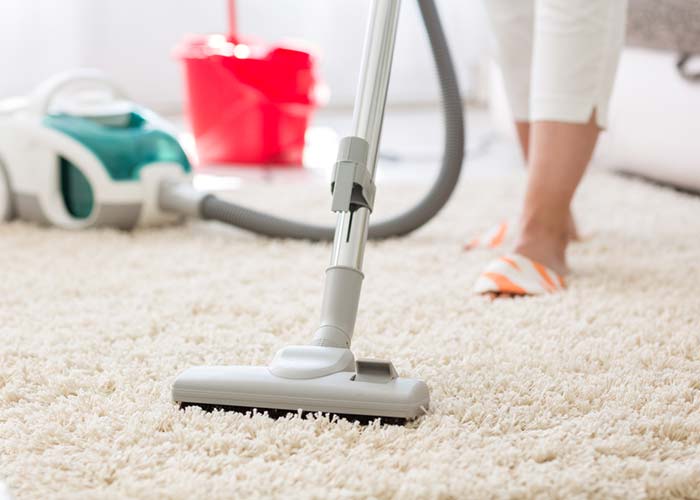 Benefits of professional carpet cleaning for CT homes
Before you go another year without scheduling professional carpet cleaning in CT, check out the  7 benefits it offers for your space. Then, discuss your home's flooring with a carpet cleaning company near you!
Professional carpet cleaning removes ground-in dirt that an everyday vacuum cleaner cannot reach. In turn, you get a more thorough clean with professional shampooing or steaming.
Removing those overlooked layers of dirt, dust, and other irritants means improved indoor air quality. Consequently, you can often breathe more easily after a professional carpet cleaning.
Thorough carpet cleaning and steaming helps "fluff up" those fibers. As a result, your carpets lose those unsightly tread marks and feel softer underfoot.
Steam cleaning helps kill mold and mildew growing on and underneath carpeting. Accordingly, you reduce the risk of those contaminants spreading inside your home.
Carpet fibers often trap residual odors from cooking, cigarette smoke, and more. Additionally, mold and mildew create musty odors along a carpet's surface. In turn, professional cleaning can mean a better smelling home and fewer bothersome odors.
Over time, dirty carpet fibers might become so worn down that you cannot restore their nap. With this in mind, consider regular carpet cleaning to prolong a rug's lifespan and prevent premature wear!
Shampooing helps restore carpet colors. In fact, homeowners are often surprised at their flooring's appearance after a thorough clean.
Why do you need a professional carpet cleaner?
While there are many benefits of carpet cleaning, you might wonder why you should hire a pro. After all, many home improvement stores sell and rent carpet shampooing equipment. Why not take advantage of that potential cost savings and just tackle this project on your own?
One reason to avoid DIY carpet cleaning is that shampooing equipment is often more cumbersome than you might realize. Two, improper shampooing techniques often damage carpets, especially delicate silk blends! In turn, you might waste time and money only to end up with flooring more unsightly than before.
Also, note that carpet shampooing requires the right tools and techniques for a safe clean. For instance, shampoo residues left behind create a sticky flooring surface. Consequently, your carpet then attracts dirt more quickly than before you cleaned it. Too much steam can also loosen padding adhesives and risk damaging the wood subflooring.
To avoid all these risks and ensure a safe, quick cleaning, rely on a professional carpet cleaning contractor in Connecticut. He or she can pretreat stains for a more thorough clean and might also offer odor elimination! In turn, you'll enjoy cleaner carpets with the worry of damage.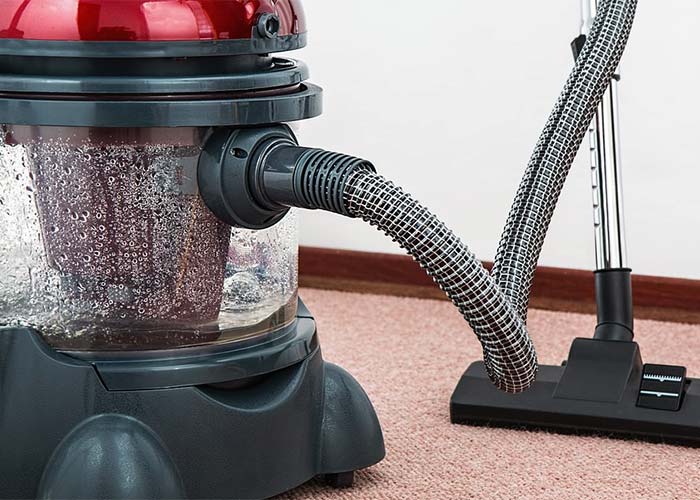 Do professional carpet cleaners use steam?
Many professional carpet cleaners prefer steam over traditional shampooing. One reason for this is that steam doesn't leave behind unpleasant odors. Two, steam helps kill mold, mildew, and other irritants in carpet or along its padding. Three, steam helps to "fluff up" carpet fibers, restoring their nap and ensuring a soft feeling under foot.
Also, note that steam is an excellent choice for homeowners sensitive to shampoo chemicals. It's also less harsh than many detergents, making it safer for delicate carpet fabrics. Above all, steam means no chemicals dumped down a drain with your cleaning rinse water! In turn, it's a very eco-friendly carpet cleaning choice.
The downside to steam is that it might not remove tough stains or heavy soil. Consequently, your carpet cleaning contractor might recommend spot treatments or light shampoos. Whatever the case, they can ensure a thoroughly cleaned carpet in your CT home.
The Verdict: Is it worth having carpets cleaned?
Carpet cleaning is definitely worth the cost! Check out some reasons why every homeowner should invest in cleaning their carpets as often as needed:
Cleaning removes dirt, mud, and other debris that risk damaging carpet fibers permanently. In turn, you extend the carpet's lifespan with regular cleaning. Also, this means having to replace that carpet less often over the life of homeownership!
Remember that carpet cleaning removes pollen, airborne chemicals, and air pollution residues, dust, pet hair, and other irritants. Consequently, you improve indoor air quality when you choose regular carpet cleaning.
Before you decide to replace old, worn-out carpeting, consider a thorough cleaning. Professional shampooing restores carpet nap and color, as said. In turn, your carpets will look and feel like new after an expert cleaning.
In some cases, homeowners might "tune out" unpleasant odors from their carpeting. However, guests might notice those musty or otherwise bad smells in your home! Regular carpet cleaning helps remove pet odors, residual cooking or cigarette smells, and other unwanted aromas from your flooring.
If you might sell your home anytime in the future, start investing in regular carpet cleaning now! Keeping those carpets clean and damage-free ensures they're in good condition when you list your home. Moreover, you avoid growing mold and mildew or having odors trapped in carpet fibers. As a result, potential homebuyers will appreciate the condition of your home's flooring when they tour your property.
Ameri-Best Carpet Cleaning is happy to help answer the question, is carpet cleaning worth it? Hopefully, you've learned a bit more about the value of regular carpet shampooing and care! If you're ready for your rug cleaning quote, call our CT carpet cleaning contractors. We offer FREE consultations and convenient appointments. Additionally, we provide a range of services for both home and office. To get your property started, give us a call today.