In order to keep your carpet looking new and clean, you'll need to pay for regular visits from your friendly carpet cleaner. While the process is relatively quick and easy, it can be hard to know whether it's worth the cost of paying someone else to do the work instead of doing it yourself. Whether you choose to use professional carpet cleaning services or stick with DIY methods, here are some points for each approach.
Why it's important to clean your carpets
When dirt and grime build up in your carpets, it creates a toxic environment for you and your family. When bacteria and other harmful microorganisms build up on your carpets, they can produce allergens like dust mites, mold spores, pet dander, mildew and more that can cause asthma attacks, breathing difficulties, migraines, and even rashes. These same things are known to make your home more susceptible to pests like roaches, termites or ants. Keeping your carpets clean helps remove these conditions from forming in your home.
There are many reasons to invest in professional carpet cleaning. If you have pets or children who spend a lot of time on your carpet, you need a quality, frequent cleaning service. If you have kids and pets, you will likely not be able to clean your carpets as often as they need to be cleaned. You might try doing them yourself, but if you aren't thorough or don't have all of the proper tools for deep cleaning, your carpets can get destroyed instead.
Paying professionals vs DIY
There are many different ways to clean your carpets at home, but can you save money by hiring a professional company instead? If you don't have much experience in carpet cleaning and want your carpets looking their best, it can seem worth paying for a professional steam clean. But if you're an experienced cleaner, choosing DIY or renting a machine could be less expensive.
If you have high-traffic carpets that get dirty regularly, a regular service from a professional company could save you time and money. If you're looking for professional results on all your carpets, then hiring a company may be worth it. But if your carpets are only occasionally used, or if they aren't in a high-traffic area, then cleaning them yourself could prove to be more cost effective.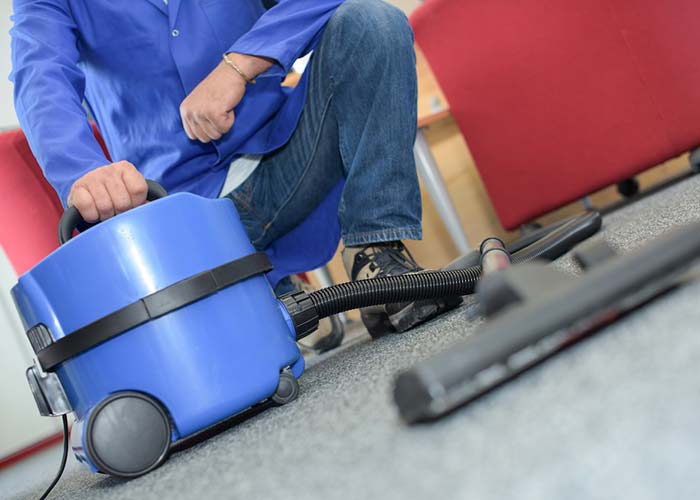 How much does it cost?
The amount you'll pay for professional carpet cleaning depends on your situation and how frequently you clean your carpets. But, Home Advisor claims the average professional carpet cleaning costs between $121 and $235. It's always possible to negotiate a lower price if you have multiple rooms or stairs that need cleaning.
It's important to think of these regular cleanings as an investment in your home. Cleaning carpets regularly extends the life of your carpet and helps keep allergies at bay, which can make life more comfortable for you and those with allergies or asthma, especially children.
An ounce of prevention is worth a pound of cure when it comes to protecting a huge investment like your carpet and all that lies beneath. If you're lucky enough to have several rooms or stairs (that need cleaning), negotiating a lower price may be feasible for you.
How often should you clean your carpets
Ask three carpet cleaners and you'll get six different answers. Most experts suggest that you clean your carpets professionally every 12-18 months. If you have young children, pets, or a lot of traffic in your home, then you might need to schedule an appointment once a year. Of course, if there's a large spill or other extraordinary circumstance that requires immediate attention, call up your carpet cleaner immediately.
Other factors like climate and lifestyle will also affect how often you need to clean your carpets. People who live in cold climates tend to get more wear and tear on their carpets because they're subject to dirt, mud, salt, and other elements.
If you want to clean your carpets yourself, that's a choice you can make. How often will depend on how large your space is and how much effort you're willing to put into cleaning. It's not as easy as calling a carpet cleaner and paying them to do all of your work for you.
Common carpet cleaning myths
You don't need professional carpet cleaning unless you have kids or pets. You can use any detergent to clean your carpets at home. Rugs will get clean enough if you just vacuum them often.
None of these statements are true. The fact is, professional carpet cleaning is necessary to keep your carpets looking like new, making sure they last as long as possible and continue to be a valuable asset in your home. When you hire professionals to clean your rugs on a regular basis, you'll get superior results for less money and save yourself from a lot of hassle by avoiding some common mistakes that people make when attempting to clean their own carpets.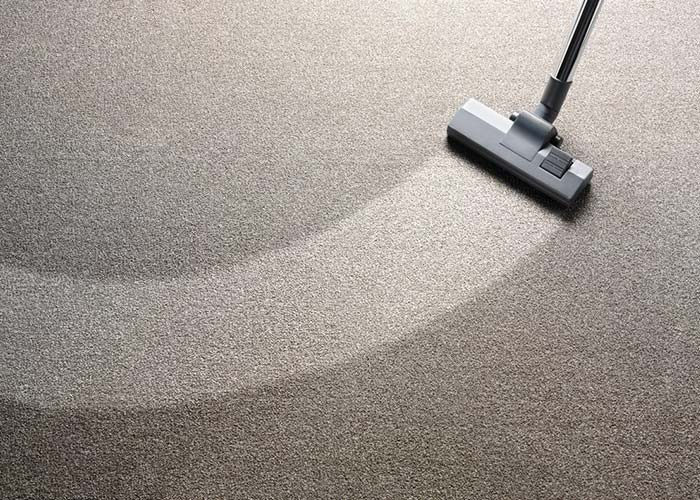 Reasons to choose professional carpet cleaning over DIY
Increased safety, quality control and experience. A professional cleaning service is likely to provide a more thorough job than you can do yourself with store-bought carpet cleaning products. Furthermore, many chemicals in detergents used for home carpet cleaning are potentially harmful. Professionals are trained on which chemicals are safe for different types of carpets.
Furthermore, carpets are an investment. And even if you don't plan to sell your home any time soon, you still want your carpet to look good and last as long as possible. The same goes for office carpets, or any place where time really matters. A little bit of upfront investment in professional cleaning can save you a lot of money and headaches down the road.
Shampoo vs steam clean
Two common methods of cleaning are shampoo and steam. A professional will always use a machine to provide more thorough results, but at home you can clean your carpets with either method. With steam, hot water vapor is used to loosen dirt in fibers. This moisture then dries up within 24 hours, which means that carpets can be walked on sooner than they would be if shampooed. However, some people prefer shampoos because they tend to have antibacterial and deodorizing properties that help get rid of bad smells. The resulting smell may also last longer when using shampoo. If you're doing the DIY method t's worth experimenting at home to find out what works best for you.
If you're paying to have them cleaned, the experts will know the best method for your carpets. When it's time to have your carpets cleaned, reach out to Ameri-Best Carpet Cleaning!