Carpet steam cleaning for CT homes and businesses ensures those rugs look their best while also removing irritating elements such as mold spores and mildew. However, steam cleaning is not your only option for carpets today, and might not be the best choice for your home or business!
If you haven't scheduled carpet shampooing for a CT home or business in some years, you might be surprised at the many options available, including lightweight and affordable cleaning that fit even the most limited budget! Your carpet cleaning contractor might suggest some cleaning options for your property based on carpeting material and levels of dirt, but note some details about popular choices. You can then discuss the right carpet cleaning method for your property and know you'll be happy with their results.
Why Carpet Steam Cleaning in CT Is Still So Popular
CT carpet steam cleaning offers many advantages over other choices; for example, steam helps kill growing mold and mildew even underneath carpet padding. If you notice an unpleasant mildew smell in your home or know that mold has started to grow underneath carpet backing or along its padding, you might consider healthy steam cleaning.
Carpet steam cleaning in CT is also an excellent choice for those sensitive to cleansers and shampoos. Residual chemicals and lingering odors often irritate sinuses after carpet shampooing and especially for those with asthma, allergies, and other such health concerns. As steam cleaning might use nothing more than light shampoos, if any, it's a great choice for those bothered by cleaning smells and chemicals.
Steam also helps to "fluff up" carpet fibers. If your property's carpet is flattened or shows matted areas due to years of foot traffic or doors scraping against carpet surfaces, steam is an excellent choice for your home or business. You might even be surprised at how soft carpets feel underfoot after a thorough steam cleaning.
When to Choose Carpet Shampooing for CT Properties
While steam is an excellent choice for many properties, it might not remove tough dirt and stains. Shampooing along with spot treatment is often a preferred choice for removing food stains, grease and oil, pet stains and odors, and other such discolorations and damage and especially from commercial carpets where dirt is often ground in over the years!
Carpet shampooing of a CT property might also be needed if carpet color has faded over the years. Removing layers of dirt and other debris with heavy-duty shampoos and cleansers often restores carpet to its original color, making it look new again. Specialty brushes used with shampooing pull up trapped dirt and debris and restore fibers to their original nap, for a softer feeling underfoot and a cleaner indoor environment.
What Is Carpet Dry Cleaning and Is It Effective?
Carpet dry cleaning, like dry cleaning clothes, uses chemicals designed to isolate and trap dirt and debris and then lift them away. Dry cleaning is often used in tropical areas or if a property owner schedules carpet cleaning during humid summer months, as this process means little water and steam. In turn, carpets don't need dry time before you can walk on them again!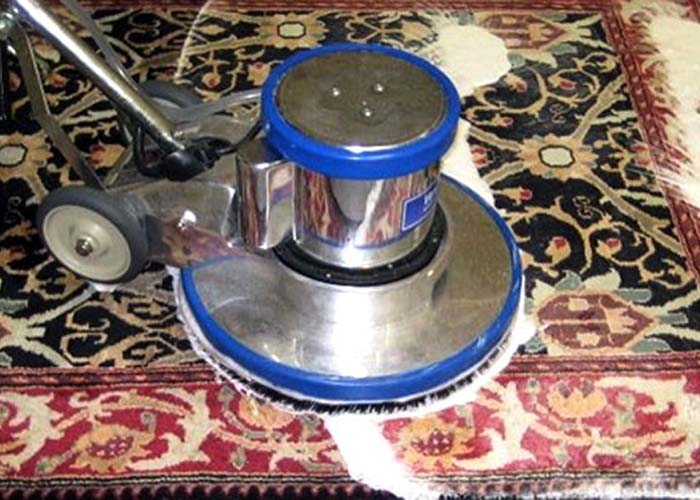 The downside to carpet dry cleaning is that chemicals used in this process are often bothersome to some person's sinuses and their odors might linger for days! Dry cleaning might also be more harsh on carpets than other cleaning methods and might not be recommended for delicate silk blends and other such materials.
Other Carpet Cleaning in CT Methods and Options
If you only need lightweight carpet or area rug cleaning for a CT home or business, consider bonnet cleaning. Bonnet cleaning uses a specialty towel or bonnet to apply light shampoo and then another clean towel to remove those detergents and dirt. Bonnet cleaning only removes dirt along carpeting surfaces and isn't necessarily effective for deep cleaning.
The advantage of bonnet cleaning is that it's gentle on silk blend carpets and also very affordable! If you only need a quick cleaning to improve carpet appearance, such as for holiday parties or for putting your home on the real estate market, or need a lightweight cleaning between steam cleanings, choose bonnet carpet cleaning.
Foam cleaning uses a specialty cleaner that traps and locks dirt and dust deep in carpet fibers. As the foam expands, it brings that dirt and debris to carpet surfaces where it is then extracted. Foam cleaning is a great choice for homes with pets or buildings in dusty areas, as pet hair and dust tend to settle deep in carpet fibers where shampoos and other cleansers might not reach.
Odor neutralizers are also excellent choices for homes with pets or smokers, or if you tend to cook with garlic and other pungent spices, if the home is located near a production facility, or if interior spaces don't tend to smell clean for any reason. Odor neutralizers do more than just mask odors with heavy perfumes; natural ingredients in these products trap and lock chemicals and irritants that hold unpleasant odors and neutralize them, so your home smells clean and fresh.
How Often Do You Need Carpet Steam Cleaning in CT?
Most homeowners schedule carpet steam cleaning in Connecticut every few years but you might need shampooing more often if you have children or pets, or entertain often. Lots of heavy foot traffic means pushing dirt and debris deep into carpet fibers; the longer you put off carpet shampooing, the more difficult it becomes to trap and lift that debris!
Add airborne debris also means dirtier carpets over the years. Cigarette smoke, food debris including grease and oil, incense, soot from nearby roads and airports, and other such pollutants settle onto carpeting and make it look and feel dull and dirty. If you notice dust around your home or need to change your home's furnace filter more often than usual, consider carpet steam cleaning in CT more than just once per year!
It's also good to schedule carpet steam cleaning in a CT home if you notice carpet fibers seem dull and matted or carpeting doesn't seem fresh and clean for any reason. A quick bonnet cleaning or light steam cleaning might be all that's needed to restore carpet nap and ensure a fresh, clean scent in the home as well as soft, comfortable carpeting underfoot!