Professional residential and commercial sanitization in Bristol, CT, is one of the best steps a homeowner and business owner might take to help reduce the risk of COVID-19 infections. Regular disinfecting can help kill the virus itself, so you, your family, staff, and visitors are at less risk of contracting it or spreading it to others.
While a homeowner and business owner should take every precaution for keeping their home and office clean and hygienic, including regularly disinfecting surfaces, commercial sanitization in Bristol, CT, provides even more vital protection. What can you expect for COVID-19 sanitization and disinfecting services for Bristol, CT, homes and commercial structures? Consider what is typically included in such services and why they're so important for your structure.
How COVID-19 Sanitization in Bristol, CT, Differs From Standard Cleaning
First, note how COVID-19 sanitization for Bristol, CT, homes and businesses differs from standard cleaning. Regular cleaning with bleach, vinegar based products, and other such processes might kill germs and bacteria but is often ineffective at killing viruses, including the corona virus.
Standard cleaning processes might also only clean flooring and countertop surfaces without offering the deep cleaning needed to kill viruses in hard-to-reach areas. Regular vacuuming, for example, or lightweight bonnet carpet cleaning is typically ineffective at removing germs, bacteria, and viruses trapped deep in carpet fibers.
Professional COVID-19 sanitiziation in Bristol, CT, employs disinfectants designed to kill viruses as well as germs, bacteria, allergens, and other such irritants. Many commercial cleaners will also use vacuums with specialty filters designed to trap and kill viruses as well as everyday dirt and dust!
Commercial carpet cleaning in Bristol, CT, also means killing viruses lingering in carpet fibers. Steam cleaning is especially effective at killing living organisms including germs, bacteria, viruses, mold, and the like. Steam carpet cleaning also reaches deep into carpet fibers and backing, providing a thorough clean and a safe, hygienic environment.
What Is Cleaned for COVID-19 Sanitization in Bristol, CT
Most COVID-19 cleaning and sanitization include a thorough clean of everyday touch points, including those that are often overlooked with everyday cleaning. These high-contact touch points typically include special attention for:
Door handles and knobs, including cupboard doors and drawer pulls
Sink and faucet valves and knobs
Appliance handles, buttons, and knobs
Light switches, thermostats, electrical outlets, and other wall-mounted items
Countertops and items used on those counters such as intercom buttons and ink pens in offices
Keyboards, mice, remote controls, and other computer peripherals and electronics
Water fountains
Vending machines
Cash registers
Stair rails
Outdoor playground equipment
Fitness equipment
Items outside a business might also receive added cleaning and sanitization, including gas pump handles and parking garage ticket dispensers. Apartment complexes might also request sanitizing of laundry areas, gyms, a front gate security station, and other such locations.
A professional COVID-19 sanitization in Bristol CT also typically includes far more attention to residential and commercial restrooms! No surfaces are overlooked, including towel dispensers and hand dryers, drawer knobs and pulls, toilet handles, doorknobs, and even shower curtains in residential homes. If requested, a professional cleaning crew might also clean and sanitize items in the shower including shampoo bottles and scrub brushes.
How to Help Avoid Contracting and Spreading COVID-19
Homeowners and business owners especially would do well to consult guidelines provided by the Centers for Disease Control and Prevention (CDC) for added tips on avoiding contracting and spreading COVID-19. In the meantime, ensure that you and everyone in your home or business uses personal protective equipment (PPE) as needed. At home, wear masks when someone visits and ensure you clean contact points with disinfectant often throughout the day.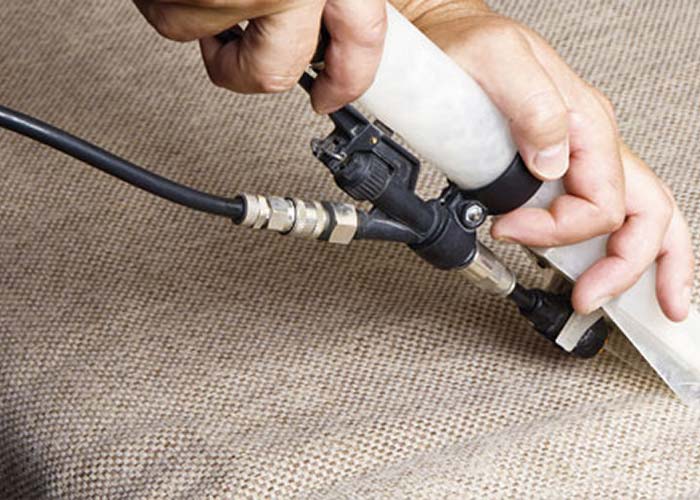 Staff in a commercial facility might also wear masks especially when in contact with visitors and coworkers. Use gloves when touching shared items and especially anything that comes into contact with many people, such as cash or credit cards.
Avoid sharing items such as pens and phones, and wipe down items immediately after use. An apartment complex might also remove shared items such as chairs by the pool or in laundry rooms. Commercial buildings should also consider removing outdoor picnic tables.
If possible, use plastic sheeting or other barriers between staff and visitors, and maintain proper social distancing of six feet away from others at all times. In the office, avoid bringing people into one room when possible; have meetings over the phone or with an online program like Zoom or Skype, even if you're all in the same building!
Businesses might also consider letting as many people as possible work from home. If you're uncomfortable with staff members always working from home, rotate the schedule; choose certain staff to work from home one week, then other staff members the next week, and so on. Remember, the more distance between people, the less likely it is that they will contract or spread viruses including COVID-19, so keep your facility as physically empty as possible without disrupting your business.
At home or in the office, it's vital that everyone do what they can to avoid spreading the virus, which is usually carried by bodily fluids. If you must sneeze or cough, do so in a tissue and then dispose of that tissue and wash your hands. If you don't have a tissue or other cloth you can use and toss out immediately, sneeze or cough into your elbow and then wash your hands and arms right away, as well as any surfaces you've touched.
Regular disinfecting, especially of everyday contact points, is also vital for stopping the spread of COVID-19 and other viruses and illnesses. If you're worried about creating waste with lots of disinfecting wipes, invest in some spray sanitizer as well as hand sanitizers; ensure there is enough for everyone in the office to use liberally, and keep it around various areas of the home.
Remember, too, that sanitizing in a Bristol CT home or office needs to be done regularly for it to be effective against COVID-19. Don't assume you can simply schedule carpet cleaning or a visit from a housekeeping company once and no longer need to worry about the virus. The cleaner your home and business, the less likely it is that you'll contract or spread the virus, so invest in regular COVID-19 sanitization and disinfecting services in Bristol, CT, to keep everyone safe.